S1E16 - 16: The Good, The Bad, and the Ugly (Series Binge Hell, Dollars Trilogy, part 3)
Land Pirates, the movie.
June 12, 2020 7:53 PM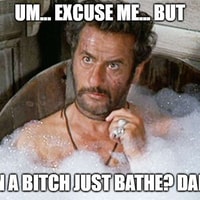 This week, we finish off the Dollars Trilogy with the movie that invented the most powerful and omnipresent musical sting: The Good The Bad And the Ugly. Outlaws are Land Pirates, and Tuco deserves a bath, and these are the platforms we will run on in 2024.
Support Wannabe Film Buffs by donating to their Tip Jar: https://tips.pinecast.com/jar/wannabe-film-buffs
Find out more at http://wannabefilmbuffs.com