S1E2 - 2: Godfather, Part I (Series Binge Hell)
February 28, 2020 6:45 AM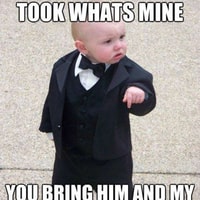 In this episode, we enter a segment of Series Binge Hell with The Godfather Trilogy! As this film is #2 on IMDb's top 250 and part of a series, Dane and JV will spend the next few episodes going through not only The Godfather, but Godfather Part II (#3 on the list) and Part III!
In the first installment based on Mario Puzo's novel of the same name, we follow Michael Corleone's rise to power and take his father's place as the don of the Corleone crime family.
Opening and Closing Music by Dee Yan-Key. "Carpe Noctum" and "Dreams" Respectively.
Support Wannabe Film Buffs by donating to their Tip Jar: https://tips.pinecast.com/jar/wannabe-film-buffs
Find out more at http://wannabefilmbuffs.com